WKU Herald Recruitment Campaign
Western Kentucky University needed to recruit students to work for their student newspaper, The College Heights Herald.

We needed to target to underclassmen because they were too intimidated by the existing standards. I wanted to stress that failure is a part of learning, so featured a theme of fellow staff members screwing up in a variety of ways. College is the time and place to learn from mistakes.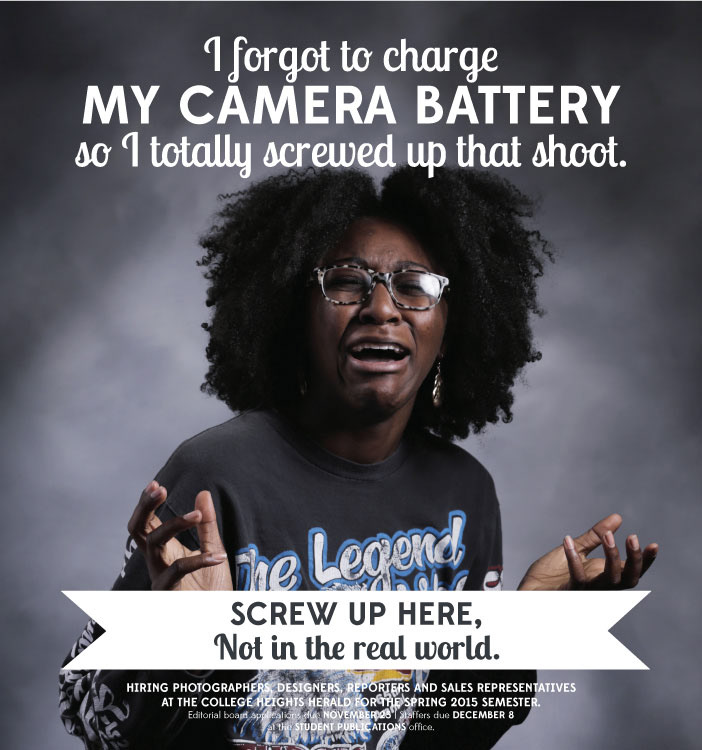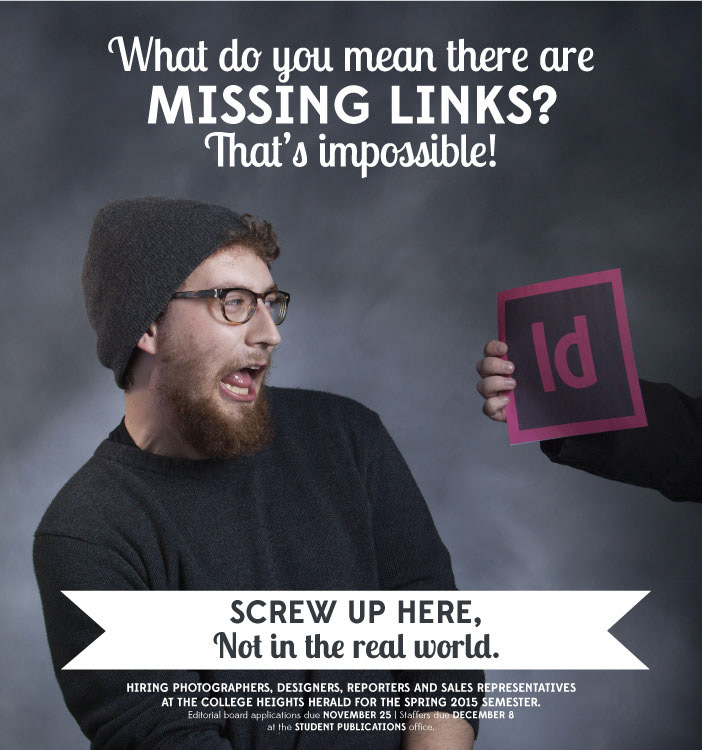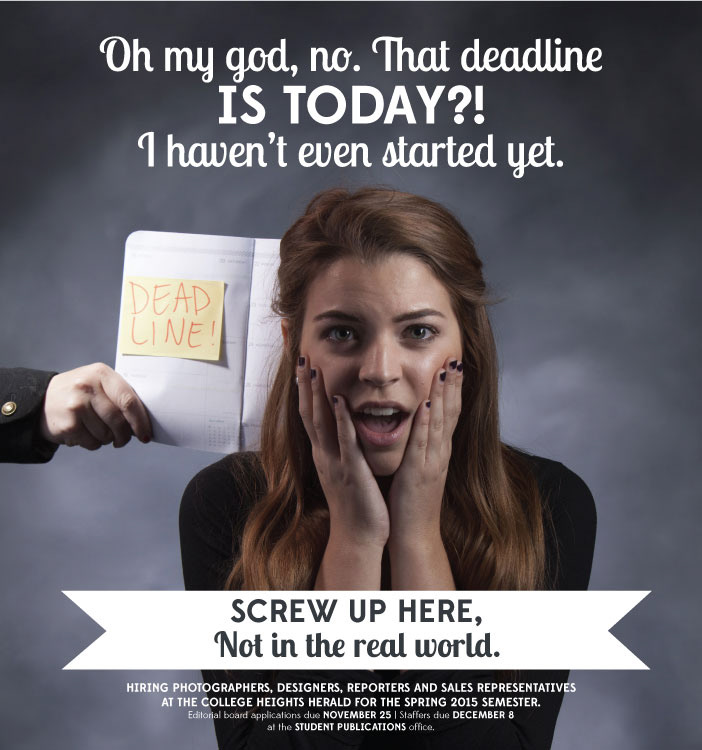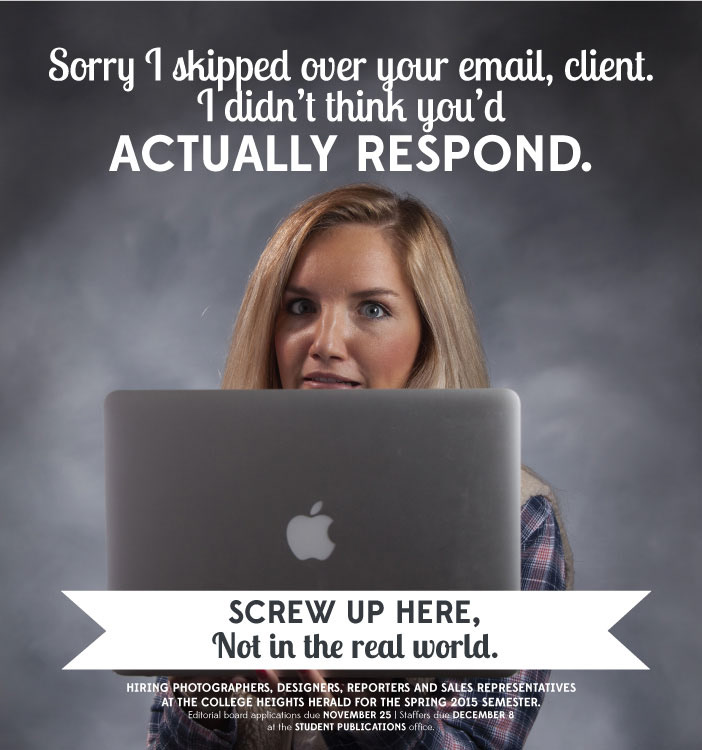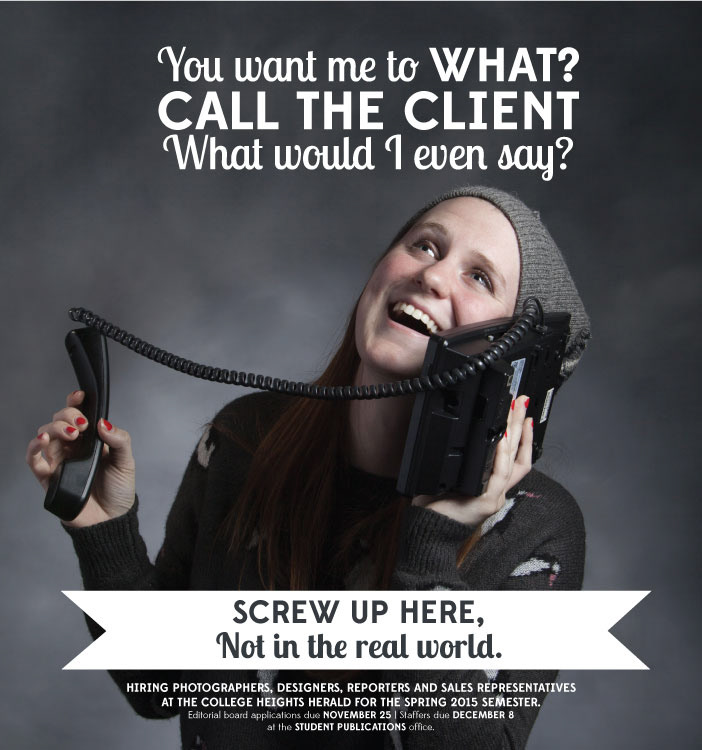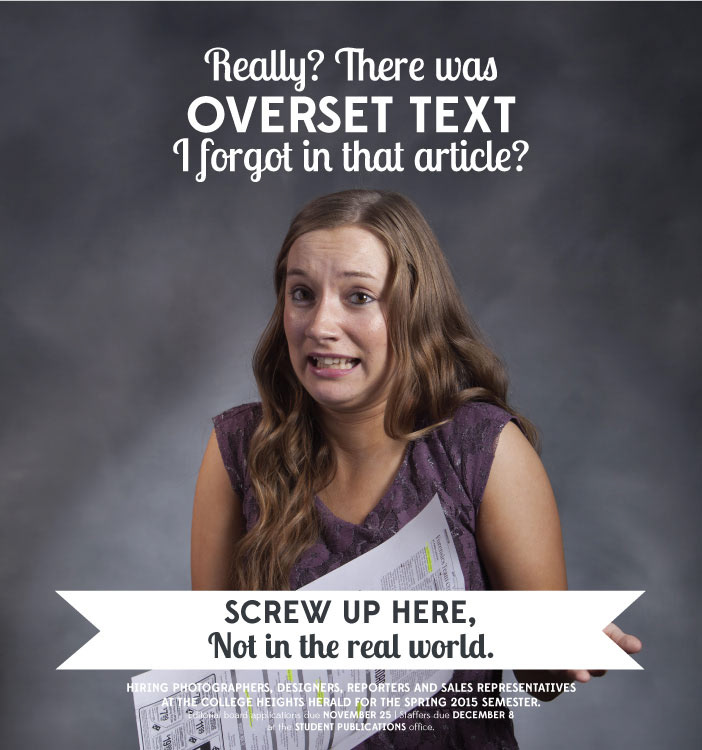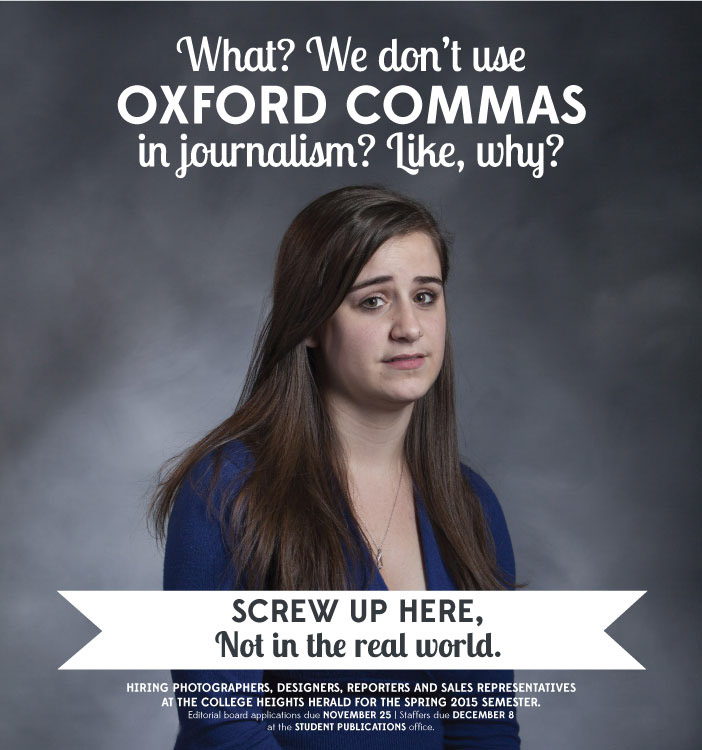 Also included is a BUZZFEED-LIKE QUIZ template. (Which in no way actually existed, or belonged to the Herald, and is used solely for purposes of my portfolio.) But potential staff members of the Herald can see what they would best fail doing! Writing? Photo? Editing? Don't know yet? Take the quiz!