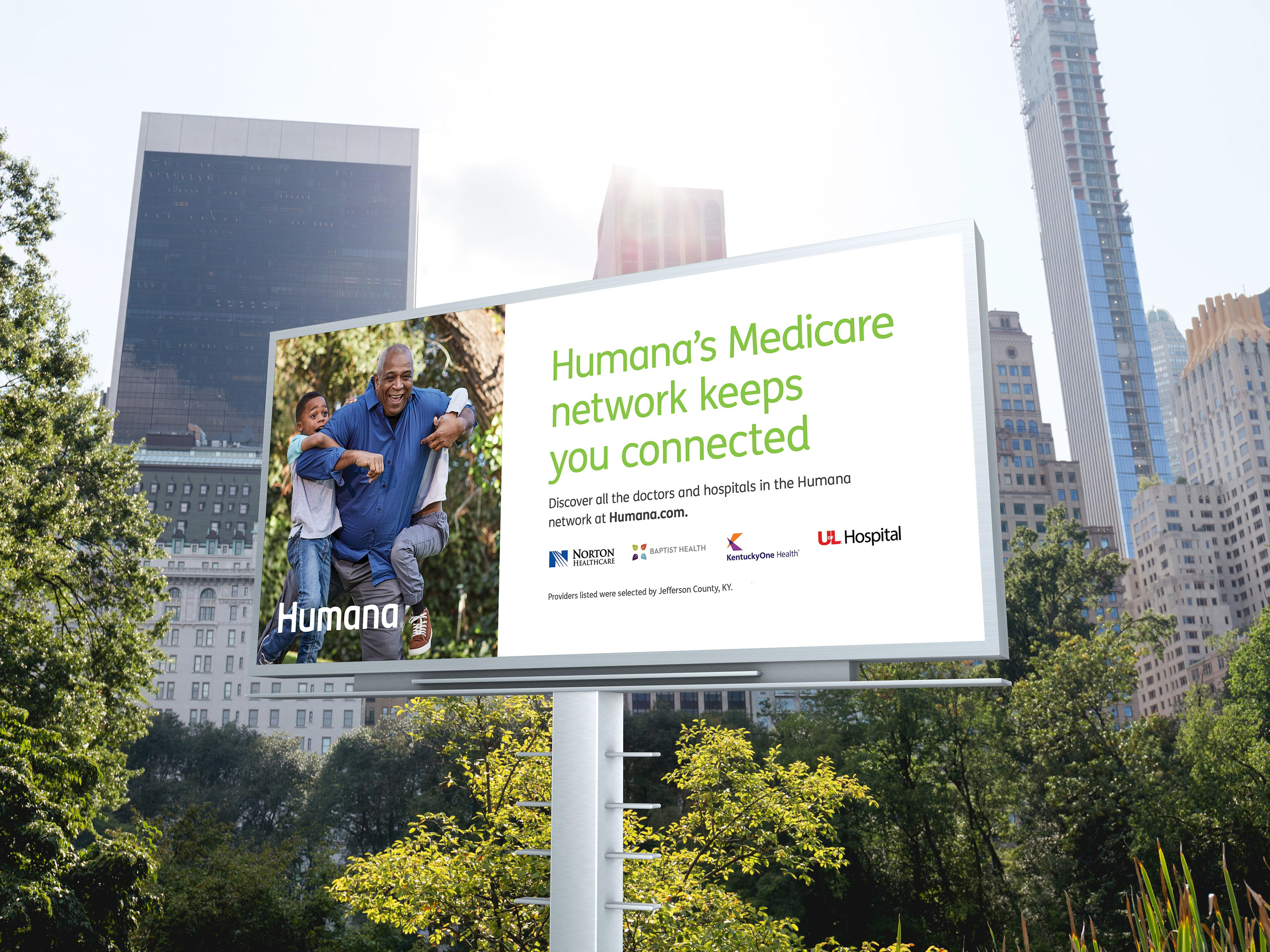 Believe it or not, we had to jump through hurdles to get what you see right now. 
I was hired on to be the production artist through several annual enrollment period campaigns for Humana. The graphic designer brought on the project left in July. I was left responsible for basically redesigning the tactics with revised copy and edits brought on by the client and legal. 

They wanted a solve of how to advertise a bunch of providers joining the network in a quick way (billboard solve.) The disclaimer and website are not priority, but I put the logos instead of text (on prior edits) because people read logos and shapes faster than text. The client was happy with the end result.